Podcast: Download
Subscribe: Apple Podcasts | RSS
Power and Pleasure Shana James
Do you blame your work or family for getting in the way of what has you feel alive?
What if your perspective on the world — instead of the world itself — was the thing truly holding you back?
And what do power and pleasure have to do with us becoming grumpy old men?
Shana James has coached many guys over the years through the intersection between owning our power and having the experiences we most want. She's got a new book called Power and Pleasure: A Man's Guide to Becoming a More Confident and Satisfied Lover and Leader. Today we talk about how to shift our mindset from frustration into greater aliveness and fun.
In this interview:
What is pleasure?
Is power about dominance?
Being responsible vs having fun
"What do I actually enjoy?"
Why all of us have a bit of "nice guy syndrome"
Seeing frustration as information
Plus:
Feeling guilty about wanting more pleasure
What's your role in your level of unhappiness?
Waiting for someone to tell you what to do
Are you a bad husband or father if you want time for yourself?
Are you afraid to bring what you want to your partner for fear it'll cause a problem?
Click here to check out Shana James' book Power and Pleasure: A Man's Guide to Becoming a Confident and Satisfied Lover and Leader
About Shana James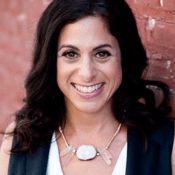 For 15 years I have coached more than a thousand leaders, CEOs, authors, speakers and people with big visions who step into more powerful leadership, start and grow businesses, create more effective teams, increase their impact, get promoted, find love, rekindle spark, create a legacy, and become more personally inspired and fulfilled.
I've been known for my ability to assess, in just a few minutes, the cause of dissatisfaction and stuck points in your profession and love life. Then I create a clear and unique path for you to have true success and incredible love.
Referred to as a secret weapon, I cut through distraction and provide direct access to your confidence, power and clarity. I am also a translator between women and men, providing effective tools to transform conversations and dynamics that have gone awry into connection and collaboration.
With an M.A. in psychology, DISC certification, Coaching training, more than a decade facilitating groups and workshops, starting multiple businesses and helping hundreds of entrepreneurs start their own, my range of skills is unlike many other coaches.
Click here to check out Shana James' book Power and Pleasure: A Man's Guide to Becoming a Confident and Satisfied Lover and Leader