Podcast: Download
Subscribe: Apple Podcasts | RSS
Kute Blackson The Magic of Surrender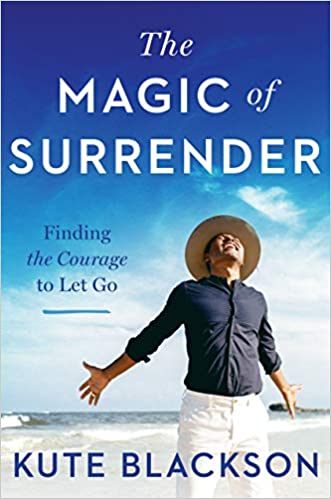 Are you fixated on who you should be or who you truly are?
Are you exhausted from trying to control so many things that seem out of your control?
And what if your goals are really just lies rooted in fears and wounds?
Kute Blackson returns to discuss his latest book, The Magic of Surrender. Today we dive into the crazy belief that it's us against the universe, and we'll learn why the key to putting on our big boy pants is embracing the unknown.
In this interview:
What is surrender?
Feeling exhausted from trying to control life
Hustling and forcing what we want
What's trying to happen without your control?
What's in the middle between controlling everything and doing nothing?
Plus:
How is surrender like surfing?
What is life trying to create through you?
What keeps us stuck in our own prison?
How is your pain or frustration information?
What has us seek drama or toxic BS?
And:
Do you have a sickening feeling that you're living a lie?
How is life our classroom?
Have you outgrown your current level in life?
Can a crisis be a blessing?
How important is grieving to our growth?
Click here for Kute Blackson's book The Magic of Surrender: Finding the Courage to Let Go.
About Kute Blackson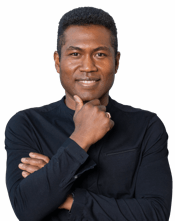 A beloved inspirational speaker and transformational teacher, Kute Blackson offers a fresh, bold look at spiritual awareness for a whole new generation. Born in Ghana, West Africa, Kute's multicultural upbringing as the child of a Japanese mother and a Ghanaian father has spanned four different continents. His unique lineage lay the foundation for his approach to breaking down barriers and unlocking an individual's true gifts and greatness.
Though Kute was raised all over the world, he had always dreamed of life in America. As if by kismet, he won a green card just after finishing school in London. He came to America alone just months later, with no connections or prospects. When Kute arrived in Los Angeles, all he had to his name were two suitcases and the dream of seeking out the spiritual and self-help icons who had inspired him when he was a boy.
Kute quickly learned that the "outside-in" approach favored by so many in the personal development space had to become an inside-out approach. So he decided to create his own method—a process that liberates the individual and the true self at the core and then pushes those gifts outward into the universe. This helps the individual get in touch with who they really are. It is a process of breaking free—so that the individual can live, give, and share the truest expression of their self. This is what Kute calls "Liberated Living."
Click here for Kute Blackson's book The Magic of Surrender: Finding the Courage to Let Go.