Podcast: Download
Subscribe: Apple Podcasts | RSS
Adrian Grenier Investing
Are you ignoring a deeper calling because you need to be successful?
Are you spread too thin — struggling to keep all of those balls in the air?
And what drives so many of us to spend our lives chasing wealth and status?
You probably know Adrian Grenier as Vincent Chase from the hit TV series Entourage. While Chase's life was a fantasy, Adrian's life behind the scenes had its share of ups and downs.
Today we dive into his insatiable need to prove himself, the event that kicked his ass, and the way that he's redefined himself since.
We'll also learn how his new company, DuContra Ventures is striving to integrate money and meaning.
In this interview:
Life beyond Vincent Chase on Entourage
Refusing to wake up to the alarm in our soul
Being out of alignment with our work
Can you afford to drive yourself into the ground spiritually?
Projecting an image that you have it all together
Plus:
Is the stuff you're consuming consuming you?
Living the best life ever but still feeling lousy
Chasing and consuming to avoid what we're feeling
Wanting to control life's big challenges
How do you rebuild after a major rebirth?
And:
Do your investments align with your values?
Redefining what money means
Do you have to deal with assholes in order to make money?
Using crypto to change the way we think about money
DuContra Ventures the impact investment company
About Adrian Grenier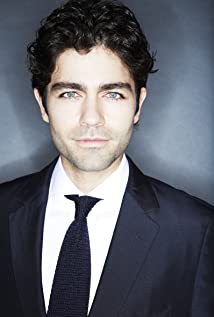 Adrian Grenier has cemented his place as an influential change agent who leverages his influence and talent as a communicator to spread consciousness on essential issues. As an investor, Adrian has backed companies and entrepreneurs that he believes can change the world for the better. Through his impact firm, DuContra Ventures, he not only invests but empowers founders and investors by creating systems and tools to amplify the positive benefits of their work together.
As an activist, Adrian has founded the Lonely Whale Foundation, dedicated to bringing people closer to the world's oceans through education and awareness, inspiring empathy and action for ocean health and the wellbeing of marine wildlife. He is also a UN Ambassador where he helped the UN Environment Programme launch Clean Seas, a campaign to end marine plastic pollution. He is also the host for Nat Geo's documentary series The Last Drop, a documentary on how we can conserve water and ensure sustainable water supplies in the future.
His investment strategy is focused on four verticals: Human Flourishing (medical use of psychedelics, mental health, human betterment, wellness + longevity), Sustainable Consumption (CPG, marketplaces + software), Future of Finance (better for the planet investing + tools for the giving economy) and Communitas (wellness retreats + community building).