Podcast: Download
Subscribe: Apple Podcasts | RSS
ZDoggMD Zubin Damania Interview
If you say what you truly believe could you lose your career?
Are you playing a role in hopes that one day you'll finally be free to be yourself?
And is there more to life than seeking and striving for something we don't already have?
Dr. Zubin Damania is better known as ZDogg MD or to his true fans, Doc Vader. After rejecting the burnout cycle of modern medicine, he broke the mold, found his sense of humor, and started creating some crazy ass videos on YouTube.
Then Covid hit, and he started challenging the way we think about the virus, our tribe, and eventually our understanding of reality.
ZDogg is messy, full of contradictions, and willing to own his biases in service of a greater truth. Today we explore a whole range of topics including overcoming burnout, using playfulness to stay true to ourselves, and waking up to our essential nature.
In this interview:
Being willing to be hated and misunderstood
Challenging people to think
Having fun when triggering people
Being afraid to say what we believe
Plus:
Where is your sense of humor in your work?
How does playfulness make us stronger?
Rick and Morty's purge culture
What's it like to become a doctor?
Partnering with Tony Hsieh in Las Vegas
And:
Dr. Angelo Dilullo's take on awakening
Eckhart Tolle's The Power of Now
Are you staying alive or coming alive?
What happens when we allow ourselves to be in the present moment?
Click here to learn more about ZDoggMD.
Tripp Lanier Exposed — The Video That Ended My Career
About Dr. Zubin Damania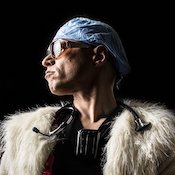 I'm a UCSF/Stanford trained internist and founder of Turntable Health, an innovative primary care clinic and model for Health 3.0. During a decade-long hospitalist career at Stanford, I experienced our dysfunctional health care system firsthand. As a way to address my own "burnout" and find a voice, I started producing videos and live shows under the pseudonym "ZDoggMD" that have since gone epidemically viral. This launched a grassroots movement — over a billion views and a passionate tribe dedicated to improving healthcare for everyone. Join the ZPac and help us reclaim our calling!
Click here to learn more about ZDoggMD.