Podcast: Download
Subscribe: Apple Podcasts | RSS
What if avoiding conflict was the thing killing your relationship and sex life?
Are you being fake with your partner because you're afraid to tell the truth?
And is it possible to end a relationship with peace of mind?
Relationship School founder Jayson Gaddis returns to discuss his new book Getting to Zero. Today he and I explore how conflict — especially avoiding conflict — is killing the relationships, trust, and sexual experiences we're trying to protect.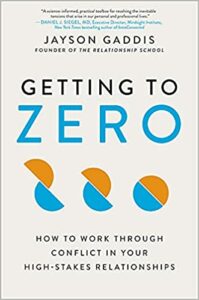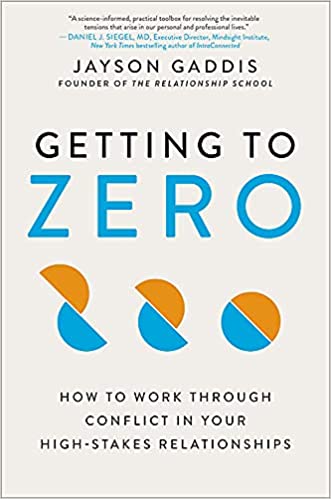 In this interview:
Why avoiding conflict is still a form of conflict
How does conflict impact your sex life?
Do healthy relationships have conflicts?
What opens the door to solving problems?
Do ultimatums work?
Plus:
What if your partner doesn't want to work on the relationship?
What does it mean to tell the truth in your relationship?
Why fighting often doesn't address the real problem
How is resentment poisoning your relationship?
Why do small disagreements turn into volcanic eruptions?
And:
Advice for folks seeking a new relationship
Being fake when dating new people
Do you avoid or ghost others when things get uncomfortable?
Ending a relationship with peace of mind
Click here for Jayson Gaddis' book Getting Zero: How to Work Through Conflict in Your High-Stakes Relationships.
About Jayson Gaddis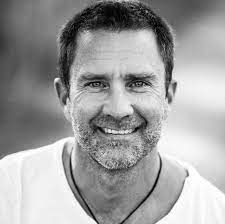 Relationship expert and sought-after coach Jayson Gaddis is the founder of The Relationship School, an impact-based company dedicated to helping people work out their differences and have fulfilling long-term partnerships. Jayson is considered a world leader in love, conflict resolution and interpersonal relationships. He's the host of an extremely successful podcast with almost 3 million downloads (and over 250 episodes) and has interviewed the very best in the world including Dr Dan Siegel, Dr. Gabor Mate, Dr Stan Tatkin, Dr John Demartini, The Gottmans, Pat Ogden, and Bessel VanDerKolk.
Jayson founded The Relationship School® and leads the most comprehensive relationship training in the world on intimate relationships and partnership, called The Deep Psychology Of Intimate Relationships or (DPIR). DPIR is the ONLY curriculum on how intimate relationships work and how to do them well. Currently, Jayson has graduated over 100 students through his nine-month training. DPIR's main focus is to help people become relational leaders and interpersonally intelligent. Jayson the creator of Interpersonal Intelligence® or i2. Interpersonal Intelligence® is a comprehensive map and system specifically designed to create a secure long-term partnership. i2 is informed by human development, transpersonal psychology, polyvagal theory, adult attachment theory, neuroscience, interpersonal neurobiology, axiology, psychotherapy, coaching, gestalt theory, and vajrayana buddhism.
Jayson also founded The Relationship School's Relationship Coaching Training Program. The RC program has 3 levels of certification. Level one is about learning how to "be with" people and upgrade old habits around enabling and rescuing others so you can be a more effective and efficient helper. Level 2 is about learning to work with couples. Level three is about mastery. Thus far Jayson has certified over 40 people from around the world in his coaching modality called Present Centered Relationship Coaching™.
Click here for Jayson Gaddis' book Getting Zero: How to Work Through Conflict in Your High-Stakes Relationships.