Podcast: Download
Subscribe: Apple Podcasts | RSS
Sebastian Junger Interview | Freedom, Tribe, The Perfect Storm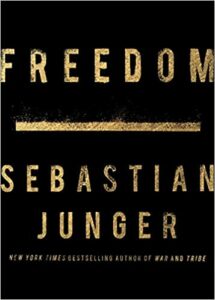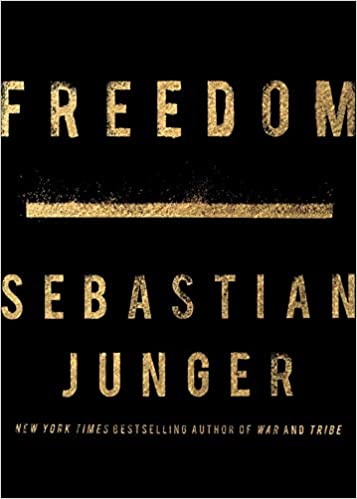 Are you lost or do you have a clear sense of purpose?
Do you seek or avoid risk?
And do you feel that you're part of a group that you would die for?
Sebastian Junger is no stranger to danger. As a war reporter, he experienced intense combat in Afghanistan and nearly lost his life in other parts of the globe. He's documented his experiences in gripping films like Restrepo and Korengal as well as books like War, Tribe, and his latest Freedom.
And — oh yeah — he wrote a book called The Perfect Storm which you may have heard of, too.
Freedom is his most recent book where he discusses what he calls The Last Patrol. It's a long hike he did with several other veterans along the railways of America. In the book he describes the history of the land, what freedom really means, and the best ways to dodge authorities trying to arrest them for hiking next to speeding trains.
Today Sebastian and I explore why humans benefit from danger, our need to belong to a group, and what he saw in the moments before his death.
In this interview:
How does danger impact your life?
How important are groups to your life?
Does your cushy life leave you feeling discontent?
Are you needing to prove you're a man?
Why is freedom so difficult to define?
Plus:
Have you isolated yourself from your community?
Do we need an enemy in order to bond with others?
Are we turning against each other in order to find our group?
What's the relationship between freedom, safety, and obedience?
Are you needed by your group or tribe?
And:
Integral theory, Don Beck and Spiral Dynamics
30 year old boys and initiation rites
Are you following leaders or opportunists?
What are the 3 acts you can do to own your part as an American?
What was Sebastian's near death experience?
Click here for Sebastian Junger's book Freedom.
About Sebastian Junger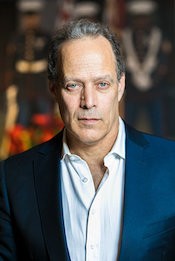 Sebastian Junger is the #1 New York Times Bestselling author of THE PERFECT STORM, FIRE, A DEATH IN BELMONT, WAR, TRIBE and FREEDOM. As an award-winning journalist, a contributing editor to Vanity Fair and a special correspondent at ABC News, he has covered major international news stories around the world, and has received both a National Magazine Award and a Peabody Award. Junger is also a documentary filmmaker whose debut film Restrepo, a feature-length documentary (co-directed with Tim Hetherington), was nominated for an Academy Award and won the Grand Jury Prize at Sundance.
Restrepo, which chronicled the deployment of a platoon of U.S. soldiers in Afghanistan's Korengal Valley, is widely considered to have broken new ground in war reporting. Junger has since produced and directed three additional documentaries about war and its aftermath. Which Way Is The Front Line From Here?, which premiered on HBO, chronicles the life and career of his friend and colleague, photojournalist Tim Hetherington, who was killed while covering the civil war in Libya in 2011. Korengal returns to the subject of combat and tries to answer the eternal question of why young men miss war. The Last Patrol, which also premiered on HBO, examines the complexities of returning from war by following Junger and three friends—all of whom had experienced combat, either as soldiers or reporters—as they travel up the East Coast railroad lines on foot as "high-speed vagrants."