Podcast: Download
Subscribe: Apple Podcasts | Spotify | RSS
How to Beat Mental Resistance
If your current path is challenging or scary, does that mean you're on the wrong path?
How can we keep mental resistance from killing our confidence?
And what does this have to do with Tripp's wannabe rock star days?
In today's video we discuss how to beat mental resistance. We'll learn some basic steps to overcome self doubt and do what truly matters.
In this video:
Tripp's wannabe rock star days
Why mental resistance shows up
The 3 commitments that keep us stuck
The cost of letting resistance win
5 steps to get back on track
Click here for Tripp Lanier's book This Book Will Make You Dangerous: The Irreverent Guide For Men Who Refuse to Settle.
Meet Tripp Lanier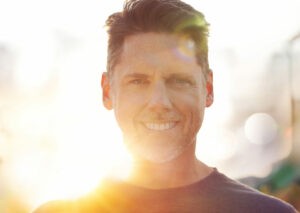 Tripp Lanier is a professional coach, author of This Book Will Make You Dangerous, and host of The New Man Podcast: Beyond the Macho Jerk and the New Age Wimp which — for over a decade — has been downloaded millions of times.
Since 2005, he has spent thousands of hours coaching people all around the world to get out of the rat race, become an authority in their field, and make a great living doing the work they were put on this earth to do. Over the years he's designed several businesses to support a simple lifestyle focused on freedom, ease, meaning, and fun.
Click here to learn more about Tripp Lanier's coaching and book.