Podcast: Download
Subscribe: Apple Podcasts | RSS
David Emerald The Power of TED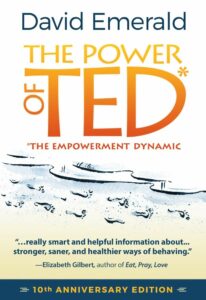 Could you be a drama queen without even knowing it?
Are you focusing on your problems or the outcomes you want?
And how does playing the blame game kill your passion for life?
In this encore episode, The Power of TED author David Emerald is here to talk about drama, victimhood, and how you can stop pointing fingers and empower yourself in any situation.
In this interview:
How knowing the Drama Triangle can change your life
The difference between victimization and victimhood
The key to creating passion in your life
The simple way to create empowerment
The small steps to a big vision
When being a supportive friend doesn't help
One thing you can do today to shift your mentality
Click here for The Power of TED* (*The Empowerment Dynamic) by David Emerald.
About David Emerald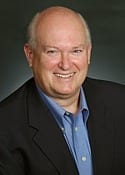 David is the author of the best-selling The Power of TED* (*The Empowerment Dynamic) and 3 Vital Questions: Transforming Workplace Drama. He is also Creator-in-Chief of the Center for The Empowerment Dynamic and works in close collaboration with his partner, Donna Zajonc MCC.
Drawing on over 30 years of experience in personal growth, leadership education, executive and organization development, David is highly skilled at translating his frameworks into simple-to-understand language for practical application in work and life.
His TED* (*The Empowerment Dynamic)® and 3 Vital Questions® frameworks are widely used around the world by individuals, teams and organizations to transform everyday drama and facilitate teamwork, change and productivity.
He is a master speaker, teacher, facilitator, and storyteller who brings enthusiasm and clarity to speaking and facilitating workshops and team retreats. He delights in supporting companies and individuals in transforming drama into empowered ways of thinking, relating with others, and taking action to create sustainable outcomes. David is conversational, entertaining, and approachable as he shares his simple, yet profound philosophies.
David lives on Bainbridge Island, WA, where he finds refuge to recharge, reflect, and create before heading back out into the world (or, these days, to the "virtual world") to offer his gifts.
David earned a master's degree in Applied Behavioral Science from Wright State University (Dayton, OH), where he was the 2016 alumnus of the year for the School of Social Sciences.
Click here for The Power of TED* (*The Empowerment Dynamic) by David Emerald.