Podcast: Download
Subscribe: Apple Podcasts | RSS
How to Have Difficult Conversations – A Gay Man Comes Out to His Sons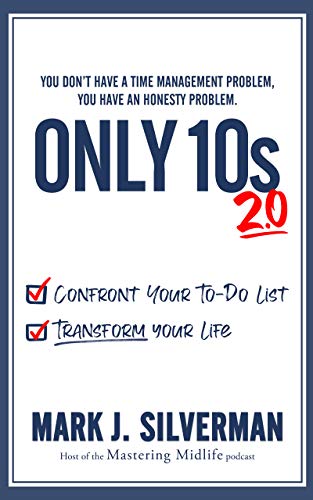 Are you avoiding an uncomfortable conversation with someone?
Are you scared that something awful will happen if you're honest with them?
And could it be possible that life might get better after you have this scary discussion?
In this encore episode, Mark Silverman talks about having difficult conversations — Here's what he's learned after pulling back the curtain and telling his wife, co-workers, and sons he was gay.
In this interview:
Battling alcohol and drug addiction
Being openly gay and then deciding he was not gay
From homeless to living the American Dream
Getting married and starting a family
Getting a divorce
Plus:
Coming out as a gay man
Feeling terrified to tell his sons he was gay
Finding his calling and switching careers after being very successful financially
Redefining what it means to do challenging or risky things
Click here for Only 10s 2.0: Confront Your To-Do List and Transform Your Life by Mark Silverman.
About Mark Silverman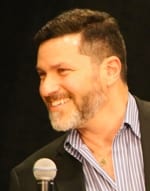 Mark Silverman is no stranger to overcoming adversity and mastering his own overwhelm. When he was 27, he was homeless, 135lbs, and living in his truck. 10 years later he, he was a millionaire. Mark is on a mission to take the lessons learned along the way, paired with his business acumen, to help others define and achieve their own successes.
Mark came to coaching after a successful career in technology, where he generated over $90,000,000 for fast-growing startups by bringing together executives, technical leaders and stakeholders to close complex multimillion-dollar sales. He brings his leadership experience, together with his coach and facilitation training, to his clients helping them achieve sustainable success in all areas of their business and lives. He is the author of the Bestselling Only 10s 2.0 – Confront Your To- Do List, Transform Your Life which has sold over 75,000 copies to date.
Mark helps CEOs, Senior Leadership, and Fast Rising High Achievers leverage their resources and team for greater impact. He is also the host of the "Mastering Overwhelm – How To Thrive in Business, Relationship and Life" podcast and working on his third book.
Click here for Only 10s 2.0: Confront Your To-Do List and Transform Your Life by Mark Silverman.