Podcast: Download
Subscribe: Apple Podcasts | RSS
Integral Theory and The Cultural Dumpster Fire — Jeff Salzman, The Daily Evolver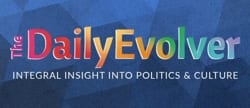 Are you bored with the whole left vs right, culture war gridlock?
What if there was a way that this dumpster fire could make us stronger or more evolved?
And could you possibly find some common ground with your bigot uncle this holiday season?
In this encore episode, Jeff Salzman from The Daily Evolver podcast stops by to discuss integral theory. Ken Wilber's integral theory has had a huge impact on my life, and today Jeff and I are going to explore how it can help us navigate our conflicted world.
In this interview:
Ken Wilber and Integral Theory
Up from Eden by Ken Wilber
A Marriage of Sense and Soul by Ken Wilber
Ayn Rand and growing up Christian to become a progressive
Spirituality vs religion
Plus:
What has us evolve?
A new way to see our culture war
Learning how to turn criticism into curiosity
"If people don't agree with me then they must be defective or stupid or fooled."
"What do you have to teach me?"
What can you learn from your racist relative at the next family get-together?
Click here to learn more about integral theory, Jeff Salzman, and The Daily Evolver podcast.
About Jeff Salzman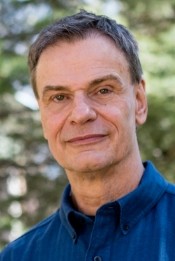 Jeff Salzman has worked in adult education and transformation for thirty years. He is co-founder of CareerTrack Training, professional development company he and his partner built into an international organization producing over 3000 seminars annually and employing over 300 people.
For three years Jeff worked side by side with Ken Wilber developing the Integral Institute, an international center for integral theory and application. A long time spiritual practitioner in many traditions, he has a Masters Degree in Indo-Tibetan Buddhism from Naropa University.
Jeff spent the last few years as co-founder and teacher at Boulder Integral, now The Integral Center. These days he travels, teaches and comments about current events on Integral Life and on his blog The Daily Evolver.
Click here to learn more about integral theory, Jeff Salzman, and The Daily Evolver podcast.