Podcast: Download
Subscribe: Apple Podcasts | RSS
Mental App Co-Founder Anson Whitmer
Have you ever thought Andrew Huberman's approach is a bit over the top?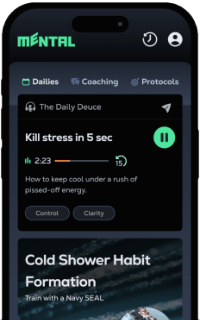 Why should you "never go full Goggins?"
And who said personal growth had to be so clinical and serious?
Today we talk with neuroscientist and founder Anson Whitmer. After leaving academic research he went on to help the Calm app become one of the most successful apps in the world.
But as a result of some family tragedies, he realized he wanted to do something more meaningful with his career.
He's recently launched an app called Mental which brings neuroscience, Navy SEAL designed toughness training, and a sense of humor to your pocket. Anson believes we need mental training for men that isn't stuck in macho bro-science or bullshit level expectations for what it means to be a human.
After all, what's the point of growing if it's not helping us feel more free, purposeful, and alive?
In this interview:
Neuroscience and getting stuck in negative thinking
Always looking for distractions
What's underneath your anger?
Why constant comfort is making us more anxious
Plus:
Working on the Calm app ($2+ billion valuation)
Does personal growth have to be boring, clinical, or serious?
Is Huberman a bit ridiculous?
"Never go full Goggins"
When personal growth turns into a religion
And:
Can we train our mindset to avoid crisis?
Having Bruce Lee in your corner
Why we can't wait to do our meaningful work
Finding a middle way that honors purpose and security
To learn more about what may be driving your anger, check out this interview with Robert Augustus Masters.
Click here to learn more about the Mental app.
About Anson Whitmer, Ph.D. (from the Mental website)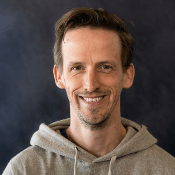 When I was young, two close male relatives of mine killed themselves.This experience drove me to pursue my PhD in Neuroscience, and to build the Calm app. I've seen first-hand how our cultural conversation around mental health is not resonating with men. It's not geared towards men. Men commit 80% of suicides, so to solve this crisis, we must innovate on new ways to help men.
I founded Mental because I care deeply about helping men realize their full potential, using science-based and action-oriented tools. The tools we use at Mental are beneficial not just when you're down, but also when you're already excelling and looking to find your edge.
Out of all the 20,000+ mental health apps out there, Mental is the first one designed from the ground up with men's needs in mind.