Podcast: Download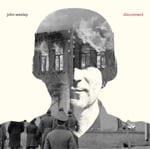 Are you playing small without even knowing it?
Are you missing opportunities because you're afraid to rock the boat?
And could it be possible that what you really want is much closer than you can imagine?
Progressive rock badass John Wesley is back to discuss how he reinvented himself by claiming his power and taking his seat next the big names in the business.
In this interview:
How to stop settling
The power of surrounding yourself with positive, powerful people
Reinventing his career after losing his mother and becoming a father in the same week
Asking Alex Lifeson of Rush to play on his record
Steven Wilson of Porcupine Tree
Click here to check out John Wesley's album Disconnect.