Podcast: Download
Subscribe: Apple Podcasts | Spotify | RSS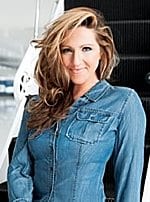 What keeps you from making your dreams a reality?
Are you scared of being criticized in public?
And is it possible to fall into a trap chasing goals and achievements?
Today Amelia Rose Earhart returns to discuss her recent successful round the world flight — and more importantly the challenges she faced getting her dream off the ground.
In this interview:
Living life as an adventure
Having the guts to go big
Dealing with public ridicule
The trap of goals and achievements
Having brains, heart, and guts — as well as sex appeal
Sexualizing women's accomplishments
Click here to listen to Amelia's previous interview on The New Man.
Click here to support the Fly With Amelia Foundation.
About Amelia


Amelia Rose Earhart is a passionate aviatrix, a seeker of all things adventurous and an accomplished public speaker, spending the last 8 years working as a television and radio reporter covering breaking news, traffic and weather in Denver and Los Angeles. Amelia is the President of the Fly With Amelia Foundation (501c3), which grants flight-training scholarships to young women, ages 16 to 18, and fosters aviation and aerospace opportunities for people off all ages through aviation based educational curriculum.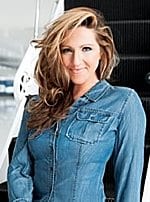 Amelia obtained her private pilot license in February 2010, her instrument rating in a Cirrus SR-20 June of 2013, and is currently working on her commercial rating in a Cessna 182RG at Centennial Airport in Denver, CO. In the summer of 2012, Amelia completed her instrument training hours by flying from Oakland, Calif. to Miami, Fla., tracing the final trans-continental flight of her namesake, Amelia Mary Earhart, in a Cirrus SR-20. In January of this year, Amelia flew from Stans, Switzerland, to Denver, CO, crossing the North Atlantic in a Pilatus PC-12 NG, the same plane she will use to circumnavigate the globe.
Amelia has also flown in a F-16 with the 120th Fighter Squadron at Buckley Air Force Base, and has 4,000 hours operating a Cineflex high-definition video camera onboard the Eurocopter AS350 helicopter in Los Angeles, Calif. and Denver, CO.