Podcast: Download
Subscribe: Apple Podcasts | Spotify | Stitcher | RSS
Sex. Power. Desire. Danger?
Guest: Shana James discussing Men and Sexual Desire.
Is it bad to be a powerful man these days?
Why can some guys flirt without being offensive?
And what can you do if you're strongly attracted to someone but afraid it'll get you in trouble?
Sex. Power. Desire. In the wake of what's been happening recently, more and more men are afraid their sexual turn-on is going to get them in hot water. But is repressing that desire the best way to deal with it? And can we learn how to own our sexual power without becoming a harassing, macho jerk?
Shana James spends her days helping men find real power to create better relationships, careers, and legacies. Today we're going to discuss what's possible for those of us who want to be an ally to women without living in fear.
In this interview:
What makes good guys do bad things?
Why it's not really just about sex
Is blaming/shaming/attacking going to make it better?
Why most men truly fear
Plus:
The key to finding real power
Being submissive or domineering to get what we want
Is it disrespectful to her if you get turned on?
The danger of stuffing your desire and feelings
Find out more at www.shanajamescoaching.com.
Looking for tips on how to be an ally to women?
Be sure to check out an earlier interview Women and Sexual Harassment at Work.

About Shana James
https://shanajamescoaching.com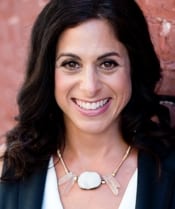 For 15 years, Shana James has coached nearly a thousand men — leaders, CEOs, authors, speakers and men with big visions. These men step into more powerful leadership, start and grow businesses, create more effective teams, increase their impact, get promoted, find love, rekindle spark, create a legacy, and become more personally inspired and fulfilled. With a Masters in psychology, DISC certification, more than a decade facilitating workshops, starting multiple businesses and helping hundreds of entrepreneurs start their own, as well as mindfulness, meditation and communication training, Shana's range of skills supports men to thrive in every area of life.
Find out more at www.shanajamescoaching.com