Podcast: Download
Subscribe: Apple Podcasts | RSS
Paul Ollinger — From Facebook to Stand Up Comedy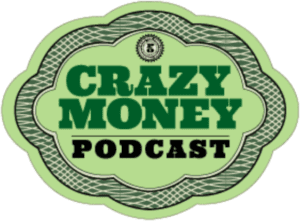 Does money consume a lot of your attention?
Do you wish you could make money from doing what you love?
And are you ignoring your calling in life because you're so focused on being responsible?
Paul Ollinger busted his ass, cashed out of Facebook, and became a stand up comic. Today we're going to talk about money being a major motivator, how our pursuit of a stress free life can burn us out, and why committing to success often makes us weak.
In this interview:
Leaving Facebook to become a stand up comedian
Growing up frugal
Stressing out about "guac on the burrito"
How he spent $100K to get an MBA — only to learn that he wanted to do comedy
Plus:
How much money you have vs how much you want
Why we are always going to want more
The "hack" mentality that wants to avoid the difficulty of life
Are you ignoring your calling?
And:
"No" is a way to find your tribe, your people
Brian Portnoy — "Wealth is funded contentment"
Is contentment the enemy of ambition?
Can playfulness make us stronger?
About Paul Ollinger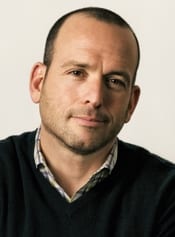 Paul Ollinger is a nationally-touring stand-up comedian, Ivy League MBA and former Facebook sales leader. He performs at comedy clubs and corporate events all over North America. He is also the author of You Should Totally Get an MBA: A Comedian's Guide to Top U.S. Business Schools.
Paul was born and raised in Atlanta, Georgia. He attended Rhodes College and borrowed $100k to get an MBA from Dartmouth's Tuck School. However, he got more out of his experience than just a degree. During a business school talent show he performed stand-up for the first time and got bit (hard) by the comedy bug.
Even though comedy was his true passion, he took the safer path, and found a steady job to help pay back his loans. Over the next 15 years, he worked in digital media for companies like LAUNCH.com, Yahoo! and Facebook where he was VP of West Coast Sales and one of the first 250 employees.
But after four years in his Facebook office, staring at a poster that asked, "What would you do if you weren't afraid?," Paul finally came up with an answer—"Comedy!" Paul realized he was never going to be truly fulfilled doing anything other than giving stand-up his full attention.
"There is no feeling in the world like offering your point of view to a crowd of strangers and hearing their laughter," shares Paul, "Connecting with an audience lets me know I made them feel understood and appreciated."
Today, Paul focuses on his comedy career, which has taken him all over North America, sharing the stage with top comics like Dave Attell, Norm Macdonald, Bill Burr, Marc Maron and many more. Paul has also been an official selection of the Laughing Skull, Asheville, Cleveland, Orange County, DC, and North Carolina Comedy Festivals.
When he isn't touring comedy clubs, he is the host of his recently launched podcast, Crazy Money, in which he interviews entrepreneurs, celebrities, authors, and artists with a humorous perspective on money, wealth and careers. The show focuses on how we think about and live with money, as a society and as individuals.
In his free time, Paul can be found playing golf, binge watching Netflix or checking the "Who's Viewed Your Profile" page on LinkedIn. He lives in Atlanta with his beautiful wife, two wonderful children and French bulldog, Colonel Tom Parker.