Podcast: Download
Subscribe: Apple Podcasts | RSS
Startup Founder Mindset – David Perel's Racing Rollercoaster
Have you ever had your dream opportunity pulled out from under you?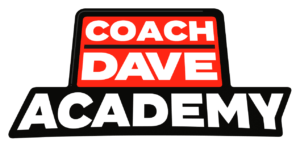 Do you try to do everything yourself or do you train others how to help?
And if you're moving into the next phase of your professional life, how can you leverage your existing skills to your advantage?
Professional racing driver and startup founder, David Perel is back. His last interview was one of my favorites. It's such a crazy story full of ups and downs. I highly recommend you check that one out.
Well, since that last talk, things for him got even wilder.
Today we're going to hear how his dream to race at Le Mans was crushed not once but twice; the emotions he felt when that dream became a reality; and how Covid challenged him to unexpectedly build a business that ended up exploding in growth.
But beyond that we're going to drill into his mindset as a startup founder and competitor. We'll learn how he's had to mature and tame some of his demons in order to grow instead of become a liability to himself.
Click here to listen to David Perel's first interview on The New Man:
Bold or Reckless? A Rollercoaster of Losses and Wins – David Perel, Pro Racing Driver
In this interview:
Would you skip meals so you could pay to do your dream job?
Learning to recognize opportunities
How his opportunity jeopardized his future marriage
Do you act on your ideas quickly or do they just fade away?
Leveraging previous experiences and expertise
Plus:
Do your insecurities hold you back?
Who are you afraid will judge you?
Finding motivation
Dealing with loss as a professional
The brass balls of racing drivers like Kevin Estre and Laurens Vanthoor
Click here to learn more about David Perel and the Coach Dave Academy.
About David Perel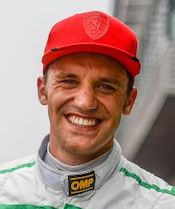 There's a popular saying in the motorsport world about a driver being born with a helmet on their head.
I started racing at the age of 15 in the Western Province Karting Championship and won five Province and National Championships by the age of 23.
At the age of 24 I progressed to Single Seaters, however before the season hit the halfway mark I had to stop due to a lack of funds – a common occurrence in the world of racing.
Unable to find a solution I turned my attention to the web company that my brother and I co-founded when we left school, called Obox Themes, with the intention of saving up as much money as possible in order to make a comeback in later years.
Twenty hour days and five years later I had eventually saved up enough money for one more GT race in 2014. The race ended up going so well that I was offered a drive for the 2015 season with Bonaldi Motorsport in the Italian GT Championship.
The end result was an incredibly successful season which netted me 2nd in the Championship and included more wins, pole positions and fastest laps than any other driver in the field.
My performance in my first European season led to an offer from Kessel Racing Ferrari, a well known and hugely successful GT3 team based in Switzerland. After a two day test I ended up on a similar pace to their professional drivers and was offered a contract 2016.
With the help of my manager Alan Macdonald, I signed a two year deal with Kessel Ferrari to represent them in the Blancpain Endurance Series. It has always been a dream of mine to compete in the series but I didn't expect it to happen in only my second year of GT Racing.
After signing with Kessel I went on to win the Total 24 Hours of Spa twice, Blancpain Sprint, Endurance and Overall AM Championships as well as other major GT racing events.
In 2018 I was upgraded to a Silver ranked driver and moved to Rinaldi Racing where I competed in various championships across Europe, including the Blancpain GT Series, VLN, Creventic and Italian GT, driving a Ferrari 488 GT3.
Having established myself as a competent Silver ranked driver more opportunities started to come my way, I eventually becoming a professional driver – earning a living from racing – and got the chance to race in the European Le Mans Series with Iron Lynx.
Things went well enough that I was offered a driver for the 2020 European Le Mans Series with Kessel Racing. We battled hard for the championship and finished tied for first place.
My performance during the season resulted in me getting a call from AF Corse for the 2021 season, which included the option to race at… Le Mans.
From the day I stopped karting I dreamt of getting into a GT car and competing at Le Mans. I would dream about it non-stop and worked as hard as possible during my time at Obox to get to a point where I could give that dream another shot.
When I finally left pit lane to start my first flying lap of the Le Mans Circuit I could not believe it was actually happening. It was a dream come true and it lived up to the hype and then some.
My drive and ambitions are not over yet as I hope to get more chances to race at Le Mans and continue to chase the dream of being on the podium one day.
Click here to learn more about David Perel and the Coach Dave Academy.