Podcast: Download
Subscribe: Apple Podcasts | Spotify | Stitcher | RSS
Doing Whatever it Takes with Tony Bonnici
Have you ever felt like the cards were stacked against you?
Is there something bigger than your own ego that drives your daily choices?
And what does it mean to live your life with a clear mission?
Many guys say they're willing to do whatever it takes to create a certain outcome in life. But what they really mean is they're only willing to do whatever it takes as long as it doesn't involve too much risk or make them uncomfortable. Tony Bonnici is here to tell his inspiring story about how he was treated like a dumb kid, learned to game the public education system, built a 7 figure business, and then walked away from it all to live a bigger mission in life.
In this interview:
Dyslexia, ADD, and learning how to game the public education system
Being told he was dumb and not feeling good enough
Finding his own professional strengths
How comparing himself to others created misery
The downside of creating millions
Plus:
What his son said that changed his life
Why he walked away from his 7 figure businesses
Finding a greater purpose for himself
Doing whatever it takes to make a tough transition
His mission to build the school he always wanted to attend
Click here to contact Tony about his school on the Big Island of Hawaii.
Click here to learn more about Tony's Limitless Success Adventure.
Also in this interview Rich Litvin and Mark J Silverman.
About Tony Bonnici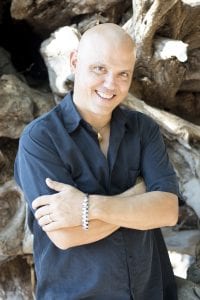 Tony Bonnici struggled with dyslexia in the public school system and had to overcome fear and learn to think differently to succeed at school. He used his ability to think and learn differently to become a fearless, driven entrepreneur.
Tony has now been a successful entrepreneur for over 25 years. He has created 7 different successful businesses from scratch. However, after 10 years of being an entrepreneur, Tony started to lose his connection, spark and passion for business. He hired a performance coach in 2000 and then worked even harder and tripled the turnover in 2 of his businesses. His relationships outside business started to suffer, but he drove on-wards and increased his performance again. He worked and traveled constantly and missed almost all of the first 3 years of his eldest son's life.
In 2010 he said goodbye to his son for a month of business travel. Both of them were in tears at his son's bedside and Sage begged him not to leave. Tony left anyway and realized as he drove to the airport that something had to change. There had to be better way. He realized that a successful business life was not enough on its own – he wanted success in his whole life. He wanted to be a successful leader at home and as a husband, father and son as well – he wanted to be an integrated leader.
He now lives in Hawaii and works 2 days a week, 3 weeks a month and takes 2 months off every year and makes a multiple 6-figure income. Tony has a better relationship with Amber, Sage and Bodhi than ever before. He now makes the boys' lunches and does back flips on the trampoline with them both. Tony is also now fulfilling a lifelong dream that he once thought was impossible by creating a school to help dyslexic, ADD and OCD children in Hawaii.
Tony helps his clients increase their profits and challenges them to dream bigger and create the impossible in all areas of their lives.
Click here to contact Tony about his school on the Big Island of Hawaii.
Click here to learn more about Tony's Limitless Success Adventure.