Podcast: Download
Subscribe: Apple Podcasts | Spotify | Stitcher | RSS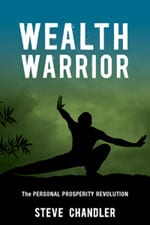 Are you thinking about switching careers?
Are you hungry to do work that actually matters?
And what's the best mindset for taking big risks?
Today the tables are turned and you're going to hear master coach, author, and speaker Steve Chandler interview New Man host Tripp Lanier about how he left his first company to become a coach, how he got out of a professional tailspin, and how he fell ass-backwards into hosting The New Man Podcast.
In this interview:
Tripp's 4 Hour Workweek business (before Tim Ferriss's book)
The work that was rotting Tripp's soul
Tripp's fears of going broke
Plus:
How Tripp fell ass-backward into The New Man Podcast
The trap of needing to create the "right" plan
Overcoming doubt and taking things personally
Mentioned in this podcast:
Click here to learn more about Steve Chandler and the Wealth Warrior Movement.
About Steve Chandler
Drawing on Steve's more than 20 years of working with professionals to dramatically improve their success, the "MindShift" he offers frees people from unnecessary pessimism and puts them back in touch with the source of their enthusiasm for work and life.
Although Steve Chandler graduated from the University of Arizona with a degree in Creative Writing and Political Science, and spent four years in the military studying language and psychological warfare; he credits his own life experiences with failure as the most valuable tools for helping others. Steve's audiences are inspired by stories of his "low points" – it gives them hope, because they realize that they are not nearly as bad off as he was – they figure if Steve can transform his life, so can they!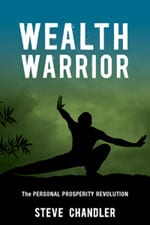 Steve Chandler is now the author of 30 books that have been translated into over 25 languages. His personal success coaching, public speaking and business consulting have been used by CEOs, top professionals, major universities, and over 30 Fortune 500 companies. He has twice won the national Audio of the Year award from King Features Syndicate. A popular guest on TV and radio talk shows, Steve Chandler has recently been called "the most powerful public speaker in America today."
Click here to learn more about Steve Chandler and the Wealth Warrior Movement.