Podcast: Download
Subscribe: Apple Podcasts | RSS
Facing Fear: Only the Dead Survive – Tripp Lanier Coaching
With so much uncertainty right now, how do you deal with the uncomfortable feelings that arise?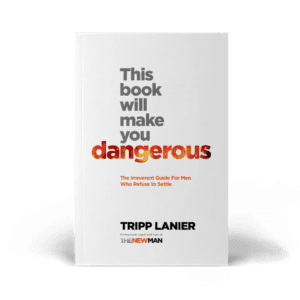 What if it actually all came crashing down?
And what could possibly exist on the other side of your worst nightmare?
Our brains are constantly scanning for threats — most of which never come true, but this constant worrying can kill the enjoyment of our short time to be alive. Today I'm sharing a recent group coaching call where, instead of running away from these scary feelings we chose to do something else instead.
In this interview:
Clarifying what's at stake
Getting hijacked by our fear
Tapping into a power we rarely recognize
Learning to watch the theater in our minds
Plus:
How to pivot out of our fear
Why trying to run away from fear creates more suffering
What happens when we relax our need to control everything?
The power of brotherhood
How to Change Your Mind by Michael Pollan
Here's a little context for this episode:
Many of us are facing great uncertainty. Uncertainty about our sense of comfort, our finances, or quite possibly even our mortality.
Anxiety feeds off of uncertainty. Many times we feel such intense fear, and then we do what we can to find relief. Sometimes we try to be busy or we find a distraction or we get pissed off and point fingers — there are tons of ways that we choose to avoid that terrible feeling.
That said, we rarely get curious. We rarely drill down to reveal the monster under the bed, the terrible scenario that is killing our peace of mind.
So today, I invite you to join myself and the guys on this group call as we choose to shine a light on the monster under the bed.
What does this mean?
Right now, take a minute and list all of the things you're trying to avoid. What's your worst case scenario? Obviously mortal death and losing our loved ones is the big one, but for most of us we're also afraid of living in discomfort or without a sense of security. We're afraid to be humiliated, hated, and cast out by the ones we love.
No matter what comes up, just write all of this stuff down — the stuff that may not actually kill you but feel like death to your fear-based brain.
I did this exercise with the guys on this group call. I asked each of them to clarify what they imagine would actually happen if the shit hit the fan.
Their big fears?
The money would dry up. They'd have to move into a terrible living situation. They'd have to take a soul crushing job just to keep the lights on. They'd have to move back in with their parents. And beyond that, they'd feel like a failure — as a husband, a father, and a man. They'd feel humiliated or castrated.
One of my coaches, Phil Stutz says that "only the dead survive." But what does that mean? We can get a glimpse when we stop running away from our fears and turn to look them straight in the eye. What happens when we allow ourselves to be destroyed by the monster in our head?
Let's find out.
Click here for Tripp Lanier's book This Book Will Make You Dangerous: The Irreverent Guide for Men Who Refuse to Settle.
Tripp Lanier is…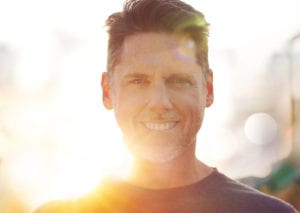 Tripp Lanier is the author of This Book Will Make You Dangerous, and host of The New Man Podcast: Beyond the Macho Jerk and the New Age Wimp which — for over a decade — has been downloaded millions of times.
As a Professional Coach…
Since 2005, he has spent thousands of hours coaching people all around the world to get out of the rat race, become an authority in their field, and make a great living doing the work they were put on this earth to do. Over the years he's designed several businesses to support a simple lifestyle focused on freedom, ease, meaning, and fun.
As Host of The New Man Podcast…
Tripp Lanier has conducted hundreds of interviews with experts and authors from all walks of life including:
As a Human Guinea Pig…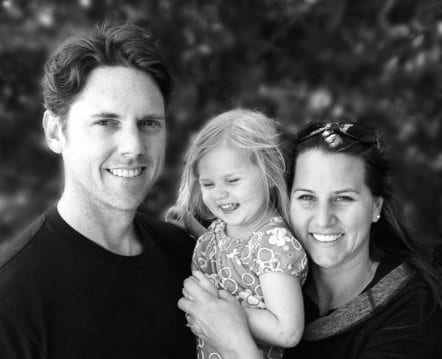 Tripp has thrown himself into everything from 10 day silent meditation retreats to plant medicine journeys to men's groups in the Costa Rican jungle to somatic sex intensives in his bedroom to drinks with Zen masters — He even learned some life lessons by hanging out backstage with David Lee Roth.
At the age of 23, Tripp created one of the first digital video post-production companies in the Southeast. To support his music career and love for travel, he crafted TV shows and commercials for national and regional clients. Wanting to align his personal values with his work in the world, he sold the company after 12 years to become a professional coach. Other contributions include working with world-renowned philosopher Ken Wilber as Co-Director of Integral Institute's Art Center.
Tripp is married to therapist/relationship coach Alyson Lanier and has the best daughter in the whole wide world. They live in a small beach town in North Carolina where he spends much of his time surfing, playing music, and enjoying a simple life.
Click here for Tripp Lanier's book This Book Will Make You Dangerous: The Irreverent Guide for Men Who Refuse to Settle.