Tripp Lanier is…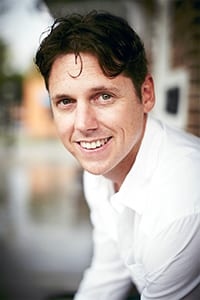 The host of The New Man Podcast: Beyond the Macho Jerk and the New Age Wimp. He coaches entrepreneurs around the world to redefine success, create offerings that actually make a difference, and do the thing they were put on this Earth to do.
Over the years he's designed several businesses to support a simple lifestyle focused on freedom, ease, and fun. He coaches extraordinary people all around the world to break out of confining conventions and do (3) basic things: create amazing relationships, focus on what matters, and do what makes a difference.
As a host, he's interviewed experts and authors from all walks of life including:
The New Man Podcast reaches tens of thousands of people in over 110 countries and regularly finds its home on the iTunes Self Help Top 10 list.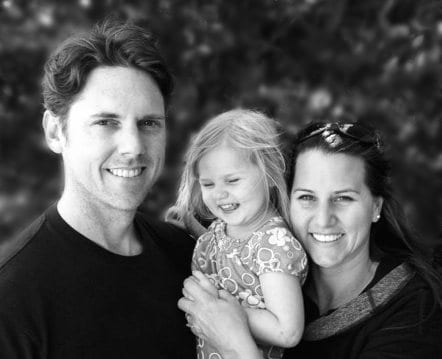 As a creative entrepreneur, Tripp created one of the first digital video post-production companies in the Southeast. For over twelve years, Tripp crafted TV shows and commercials for national and regional clients.
Other contributions include working with Ken Wilber as Co-Director of Integral Institute's Art Center.
On the artistic front, Tripp has written, performed and produced albums with his own rock groups, Hank Madison and Screaming Witness. He's also co-produced Stuart Davis and frequently humiliated himself on Stu's Sex God Rock n Roll TV Show on HDNet.
Tripp is married to therapist/relationship coach Alyson Lanier and has the best daughter in the whole wide world. They live near the ocean and where he spends much of his time surfing, playing music really loud, and laughing his ass off.
HIGHLIGHTS AND EMBARRASSING VIDEOS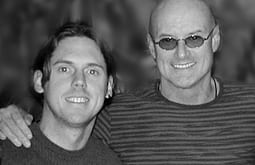 Influences and Teachers
Tripp has had the privilege of studying with many amazing people — many bald people, in fact — including Ken Wilber, Jun Po Denis Kelly & The Hollow Bones Order of Rinzai Zen, Genpo Roshi and Big Mind, David Deida, Vipassana (S.N. Goenka), Authentic World (Authentic Man Program), The Taoist Tai Chi Society just to name a few.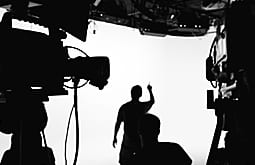 Business Experience
Tripp started a media production company 5 months after graduating from FSU. For 12 years he crafted thousands of TV commercials and programs while developing the skill to focus the message on what matters most. In 2006 he sold the company to create a location independent business focused on having fun while helping others.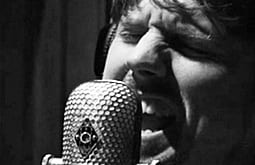 Music Career
The focus of Tripp's life for many years was writing, performing, and producing music. One of his projects, Screaming Witness, is featured in this video with producer Alex Gibson. The theme music for The New Man Podcast is a song called "I Can't Wait" written by Tripp and Alex. You can click here to find it on iTunes.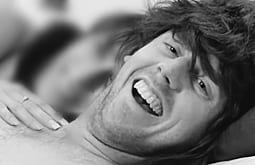 Refusing to Take Himself Too Seriously
Perhaps you can see why Tripp's acting career never took off in this commercial for Alco-Hard — a pill for maintaining erections while inebriated. And check out this April Fool's video "exposing" Tripp's morally questionable coaching techniques with some of the world's most morally questionable men.
WHY DID I LEAVE AN IDEAL LIFE AND BUSINESS TO DO THIS?
From Tripp: Here are three huge life lessons that are at the core of my coaching.
Lesson #1 – Discovering Emotional Power
I spent years living as a controlling, fearful, posturing boy in a man's body. Why? After my mother's suicide when I was 13, I tried to ignore my emotional world and the tremendous shame and grief I had buried. I was scared of loving and being loved. I saw the world as a collection of threats instead of a magnificent place to explore.
After 13 years of exhaustive running, I finally learned the power of surrender. In my darkest moment, I learned how to forgive. I learned that real power and confidence comes from embracing fears and the confusing world of emotions.
The event that had weakened me for so long became what made me stronger, resilient, and compassionate. After turning this corner, I was curious about the world, relationships, and love. I was more confident, more whole. This has helped me enjoy everything in my life so much more.
A big part of why I coach and host The New Man is because when I needed that support and information, it wasn't there.
The Big Takeaway?
Learning how to harness and embrace your emotional world leads to experiencing greater power and joy in whatever you do. Ignore your emotional world and not only does life become a train you can't outrun, but you're a fraction of the man you can be.
---
Lesson #2 – Doing What You Love vs Playing it Safe
By the time I was 30 I had a successful creative media production company. I was traveling around the country recording and performing with my band. I had a beautiful, funny young woman who wanted to get married and have my children. And I wasn't fulfilled.
What was wrong with me?
When I looked around and compared myself to others, I felt validated externally. I was kicking ass. But I was asking myself, "Shouldn't I feel satisfied?" I was trying to convince myself that I was happy.
But I didn't want to convince myself. I wanted to feel it. I wanted to know it.
I was really good at criticizing what wasn't right, but things changed dramatically when I shifted my focus to what I wanted to create. I got clear that I wanted to do work that helped others. I got clear about the type of marriage I wanted. I got clear about the types of people I wanted to surround myself with.
What happened? I ended the relationship and sold my house and business. I moved across the country to surround myself with amazing people doing the things I wanted to learn how to do. I watched my bank account bleed cash. I lost sleep. I married the most amazing woman I've ever met. I faced confusion and uncertainty. I took risks. I failed. I took more risks. I learned how to coach and help others confront the same challenges I had faced. I fell ass-backwards into hosting a podcast. I found a way to help men all around the world in a way that felt easy and fun to me. I found a way to create a business that allowed me to live anywhere (near the water so I can surf and paddle board). I found a way to create my own spacious schedule. I became a father. I continue to take risks, learn, fall down, and get back up.
I now use this experience to help the few men on this planet that want to step out of their own "safe" lives and create what is actually fulfilling.
The Big Takeaway?
Life changed when I stopped comparing myself to others and created a life that actually felt fulfilling. This process led me through great uncertainty, but I would never trade it for the "safe" life I left behind.
---
Lesson #3 – I Couldn't Do it Alone
I could not have learned these massive lessons without the help of others — friends, therapists, coaches, teachers.
We watch and expect professional athletes to have the best help they can get. We expect them to have someone in their corner to support them in doing their best.
How can we expect ourselves to do our best without someone in our own corner?
If you're interested in talking to me directly about how coaching can benefit you, then click here to learn to answer a few questions.  I'll respond via email to discuss the next steps.